A Guide To Staff Augmentation – Types, Benefits And More..
The success of your business depends on the people you work with. If you have the right combination of talent and expertise, working for you, the sky's the limit for your success. If not, you're headed for a slow painful crash.
The biggest challenge in today's gig economy is finding the right people for the right job. You can get people claiming to offer the services you require,  a dime a dozen. But the real question is:
Are they the right fit for you? Do they have the knowledge competencies they claim they have? Can they deliver? Can they help you excel on your next software development project?
When it comes to upgrading tech teams, or building your business's technology foundations, staff augmentation is one approach that everyone is singing praises for especially if you have a large project looming ahead.
Let's see what all the ruckus is about! Here's a guide to the staff augmentation model that seems to be working well for so many businesses these days. This guide sheds light on the benefits of staff augmentation:
What Does Staff Augmentation Mean?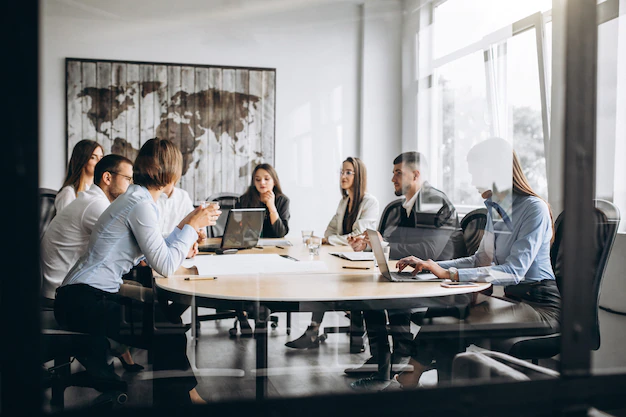 While there are many industries that utilize the services of outsourced teams, the term "staff augmentation" is associated with the tech industry. In simple terms, staff augmentation services are a type of service offered by software companies where they provide their team of developers and engineers to other businesses for external hiring for different software development projects.
Staff augmentation is a hiring/recruitment model that allows a business to extend its capabilities by hiring skilled and experienced professionals, without spending time and resources in the traditional hiring methods.
The augmented staff members then become a part of the in-house workforce as full time employees of the business and cater to the requirements of the company including software development,  in an efficient and effective manner for a specific project.
Types of Staffing Models
Staff augmentation services have different models and can be divided into three categories:
Skill-Based
You have a project that demands a specific type of aptitude to complete, yet the skill level is basic. This includes skill sets pertaining to data entry, spreadsheets, transcribing etc. In such a case, you'll have to go for skill-based augmented staffing model.
Commodity
For commodity staff augmentation, you'll be looking for team members who are dependable and are able to perform the given tasks on time (no specific hard core skills required). The tasks could range between general warehouse management, manual labor work, retail etc.
Highly-Skilled
When you are in need of individuals with advanced level of skills like software developers, branding experts or company law professionals, that you don't want to spend time and resources to train or onboard, you go for highly-skilled staff augmentation.
Staff Augmentation Vs. Outsourcing
In the dynamic business environment that marks industry 4.0, the demand for IT experts, developers, engineers, project managers exceeds the population of the skilled talent pool. Hence outsourcing the tech buffs and specialists is a smart solution created by the global tech recruitment industry.
Generally, the terms staff augmentation and outsourcing are used interchangeably, but it is important to understand the differences in both approaches. Staff augmentation refers to hiring specialists through software services vendors, who then work with the buyer company's  in-house teams to fulfill the requirements of a particular project or goal. The augmented staff works with the buyer's staff usually within the company's premises till their contract with the service vendor specifies.
However, outsourcing dedicated teams usually refers to handing over an entire project or task to a remote software service provider where teams of developers/software engineers work towards its ideation, design and implementation. In this model, the software house works as a close tech partner to the buyer company.
Staff augmentation works best for short term projects usually not longer than 2 years. If you have an in-house team and need a few experts to tackle something new, staff augmentation in HRM is the best approach for you.
Benefits of Staff Augmentation
Hiring the right talent stands out to be the top most concern for most CEOs around the world. Resource and staff augmentation is an innovative solution to address the evolution in the global tech market that  impacts business growth. It offers many benefits and opportunities especially if you need help for a particular project or even the entire business.
Cuts Down Recruitment Time
An effective recruitment process is quite extensive and needs a lot of time, resources and planning, especially in the IT industry. You need to involve your HR function that works on coming up with suitable job descriptions, posting them on the relevant portals, evaluating and shortlisting the responses, designing an interview and assessment process, carrying out detailed interviews, selecting suitable candidates, onboarding them and making sure that they are retained too. This takes too much time and resources. Given the fast moving dynamics of the tech industry, by the time you finally hire a candidate, it's quite possible that the ship to that particular technology might have sailed.
With staff augmentation services, you can cut down on your recruitment time without the pressure to work on your retention strategies while still hiring the top talent.
Access To The Right Talent Pool
Experts claim that hiring and recruitment has shifted away from HR and has become a C-Suite function.
It becomes more complicated if you want to go for hi-tech recruitment options such as tech specialists like senior level developers, engineers, QA specialists or those who have expertise in rare skills like Big Data engineering or AI. Right now, the specialists are few and the demand for their skills is at an all time high. Instead of going through tiresome assessment and evaluation processes, you can get access to the right talent pool through a reliable software services vendor.
Training and honing the skills of your junior developers takes a lot of time and resources. Hiring senior level developers through staff augmentation strategies, who have relevant experience in the industry, is smarter and more effective.
Flexibility And Adaptability
Staff augmentation services in tech recruitment offer you the flexibility to introduce as much or as little variation as possible. Depending upon your requirements, you can go for augmented staff for product development to lead your team, or hire a couple of Flutter experts to work along your team to build a versatile app, or even augment your current workforce in tech with full stack developers (iOS/ Android developers, QA specialists, UX/UI experts). You don't have to think about their training, skills enhancement or retention strategies and can build and develop your own teams just the way you want.
Scalability
Staff augmentation is a scalable technical recruitment solution. If you see potential in a project, you can scale your teams too. You get to test waters without committing to a full time permanent staff. You can easily scale up or down depending upon the results you get from your augmented teams.
Quality With Value
When you go for the staff augmentation model for IT teams, you get to hire experienced and professional developers without bearing the costs of hiring, onboarding and motivating a highly skilled team. You get to build teams that are focused on the task at hand, with a fraction of the cost of maintaining long term in house employees. So what you get is quality work, lower costs, higher productivity, on time delivery and no beating about the bush.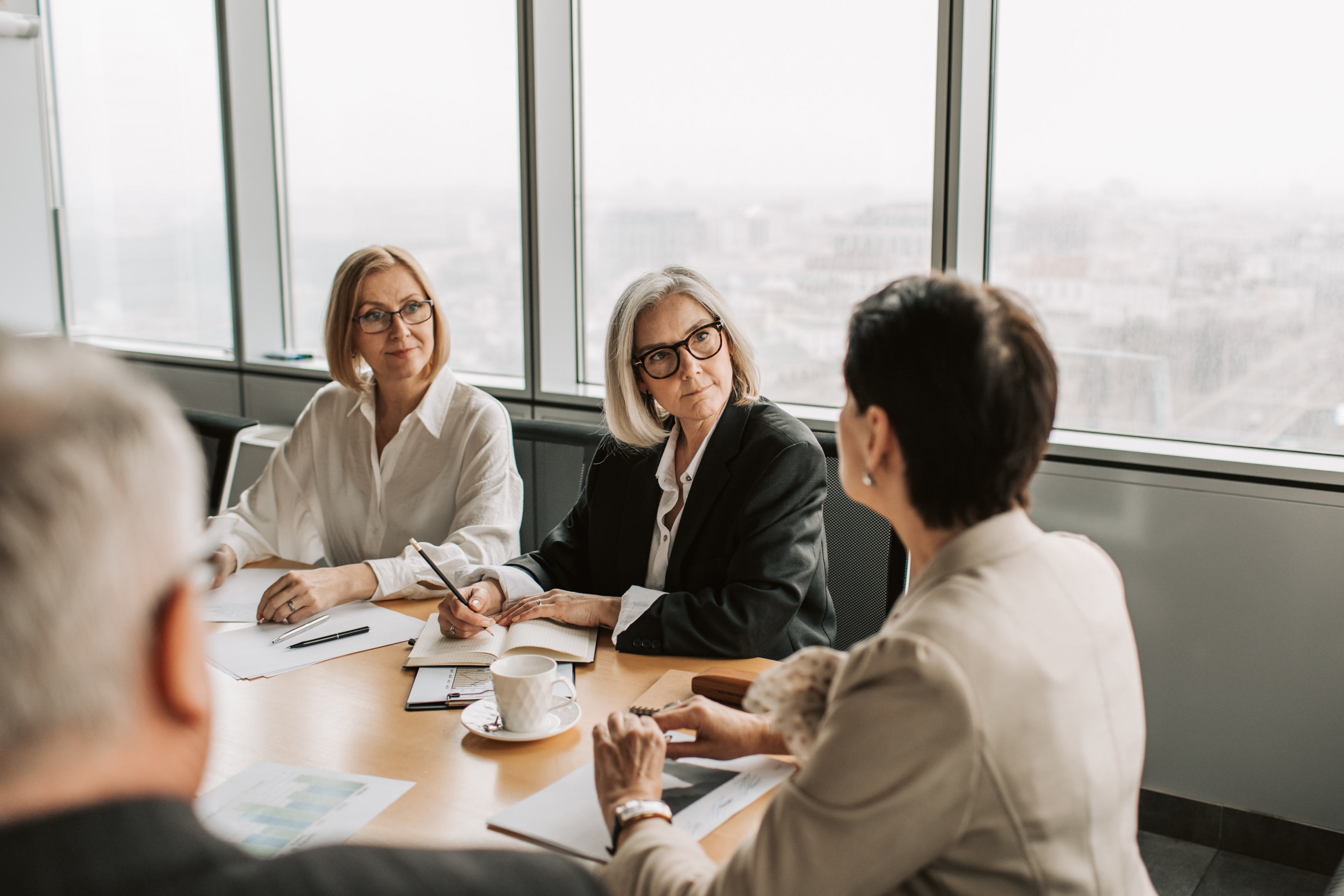 While staff augmentation is a whip-smart solution for your tech needs as a business (startup/SMB/Enterprise), you need a dependable software services vendor who's been there and done that and is ready to listen to your requirements.
With an experience of providing more than 50 global clients with our tech services, at Techtiz, we are equipped with the right attitude and the right resources to help you stay abreast of technology trends. Our teams of developers and tech jocks have expertise in the latest tools to take your projects to new heights.